Give your burgers a Mexican Twist with chorizo and jalapeños.  This Chorizo Burger with Guacamole and jalapeños gives a punch of flavor and heat while the guacamole makes it cool and creamy. Burgers are an all American favorite and have evolved into customizable creations. They are perfect for gatherings since everyone can add toppings of their choice. I love the Mexican twist on this chorizo burger since it has the perfect balance of spice and creaminess.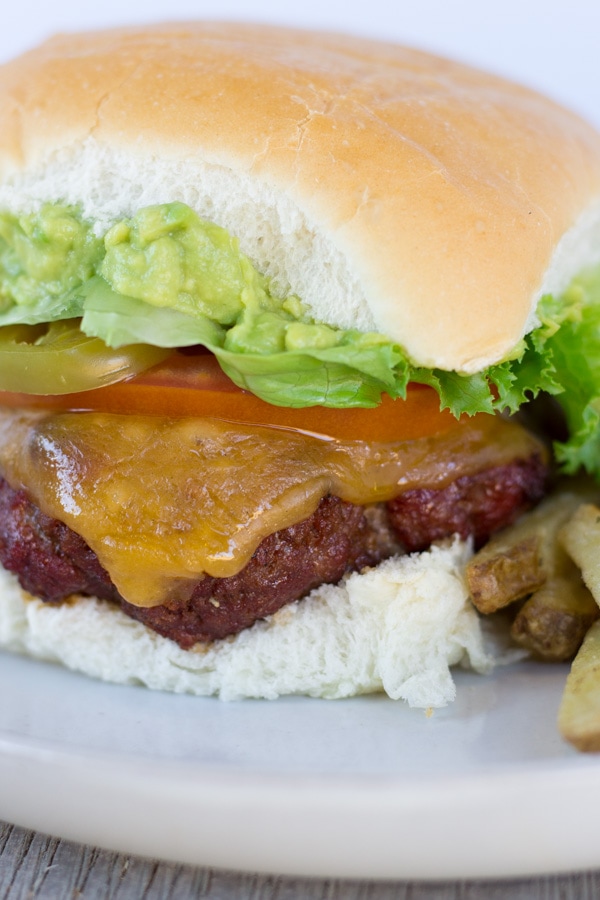 I used beef chorizo and cooked it in a cast iron skillet, drained the grease, and let the chorizo cool in the fridge. Once the chorizo is cooled, you can mix it gently with the ground beef.  Don't mix the meat too much, or the burger will be too dense. Instead just mix the meat and chorizo gently till incorporated. Form 4 even patties, and season both sides with salt and pepper. A tip for making a good burger is to form the patty bigger than the bun, since they will shrink during cooking. You can also form a small indention in the middle to prevent the patties from puffing up.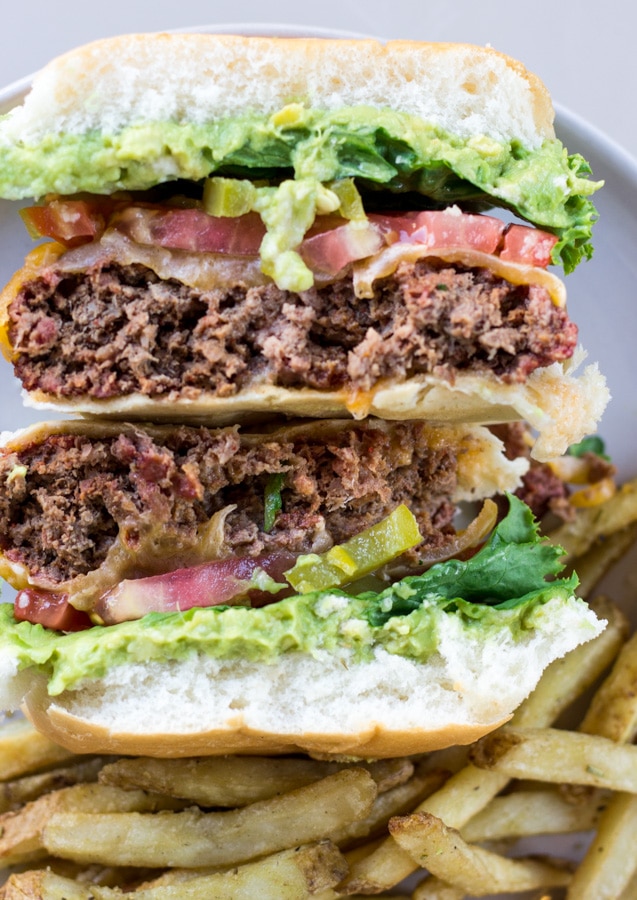 Place the patties on a grill or cast iron skillet and cook to your desired temperature. For the guacamole, I keep it simple with just avocado, lime, and salt. Top with sliced cheese, or hold the cheese in my case, then add sliced tomatoes, jalapeños, lettuce, and guacamole. Serve with some fries for a perfect Summer meal.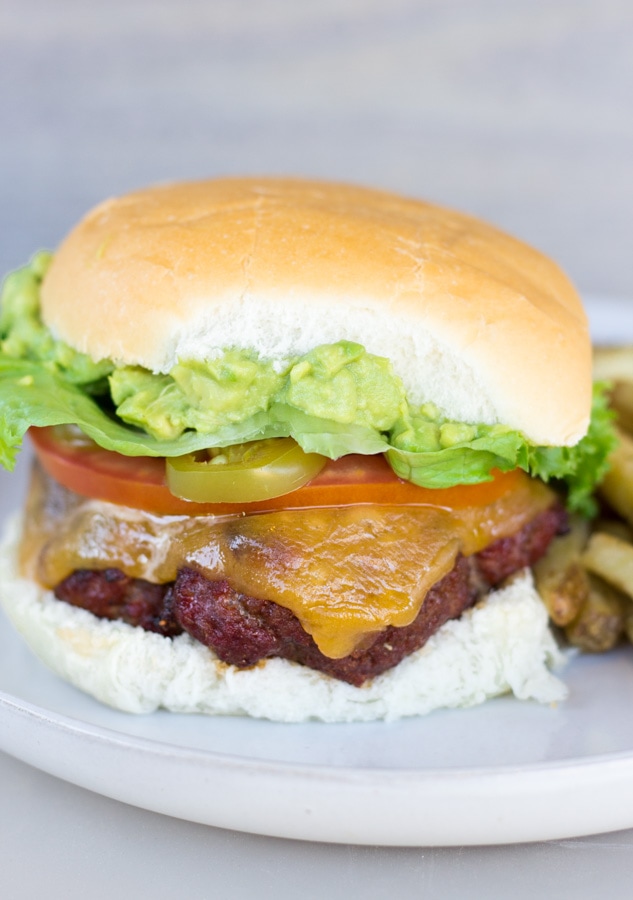 Chorizo Burger with Guacamole
Ingredients
8 oz Mexican Beef Chorizo
1 lb Ground Beef
4 Hamburger Buns
1 Large Avocado
Lime, half
Tomato, Sliced
Lettuce Leaves
Sliced jalapeños
Sliced Cheese
Salt and Pepper
Instructions
Cook chorizo in a skillet, over medium high heat till fully cooked, about 10 minutes. Drain grease, and place in a bowl in the fridge to cool down.
Once chorizo is cooled, mix it gently with ground beef. Don't overmix the meat or it will become too dense. Form into 4 even patties that are larger than the buns, since they will shrink during cooking. Season both sides of patty with salt and pepper. Cook on a cast iron skillet or grill until well done or medium.
Smash avocado with a fork, and mix with lime juice and a little salt to taste.
Build your burger with toppings and guacamole.
0